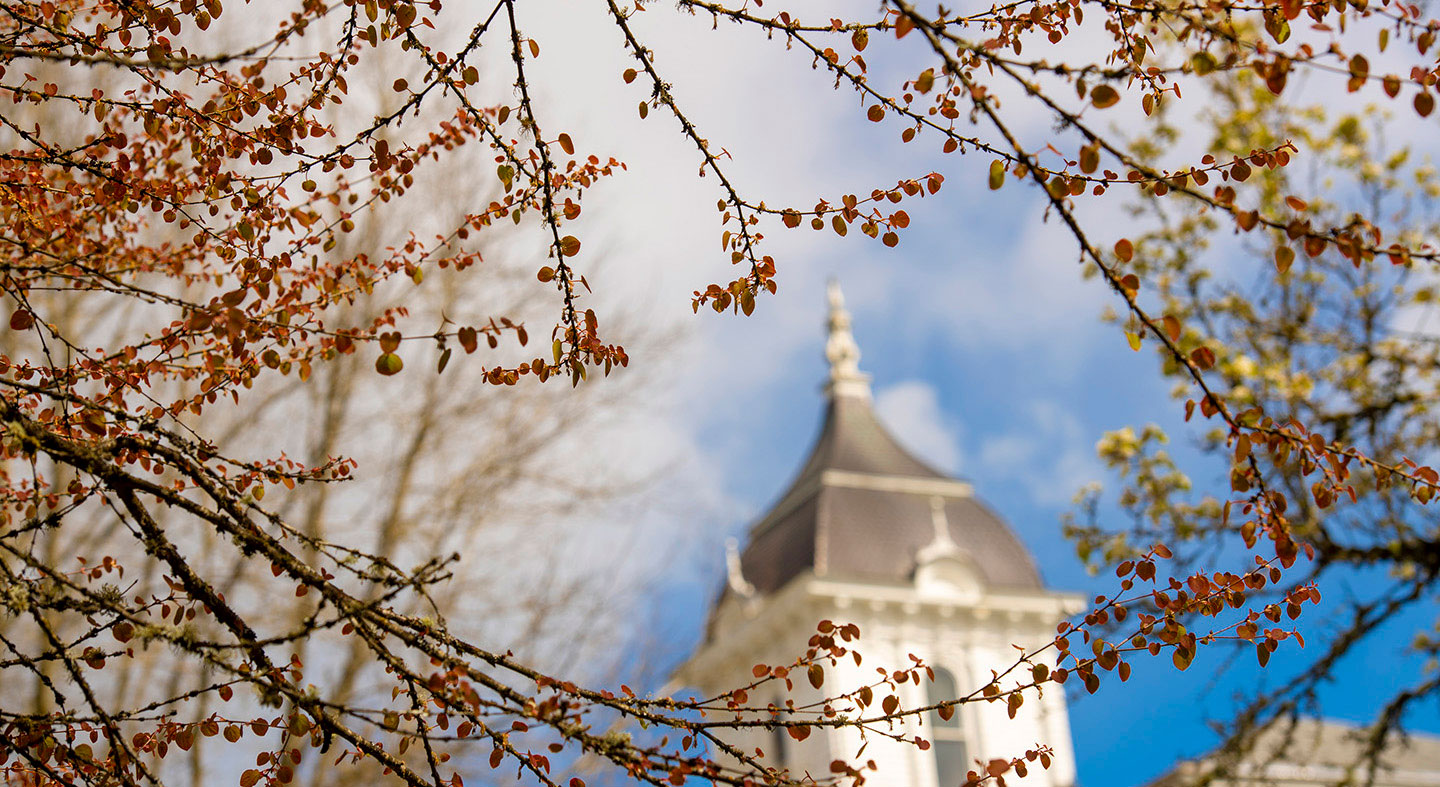 The Old Oak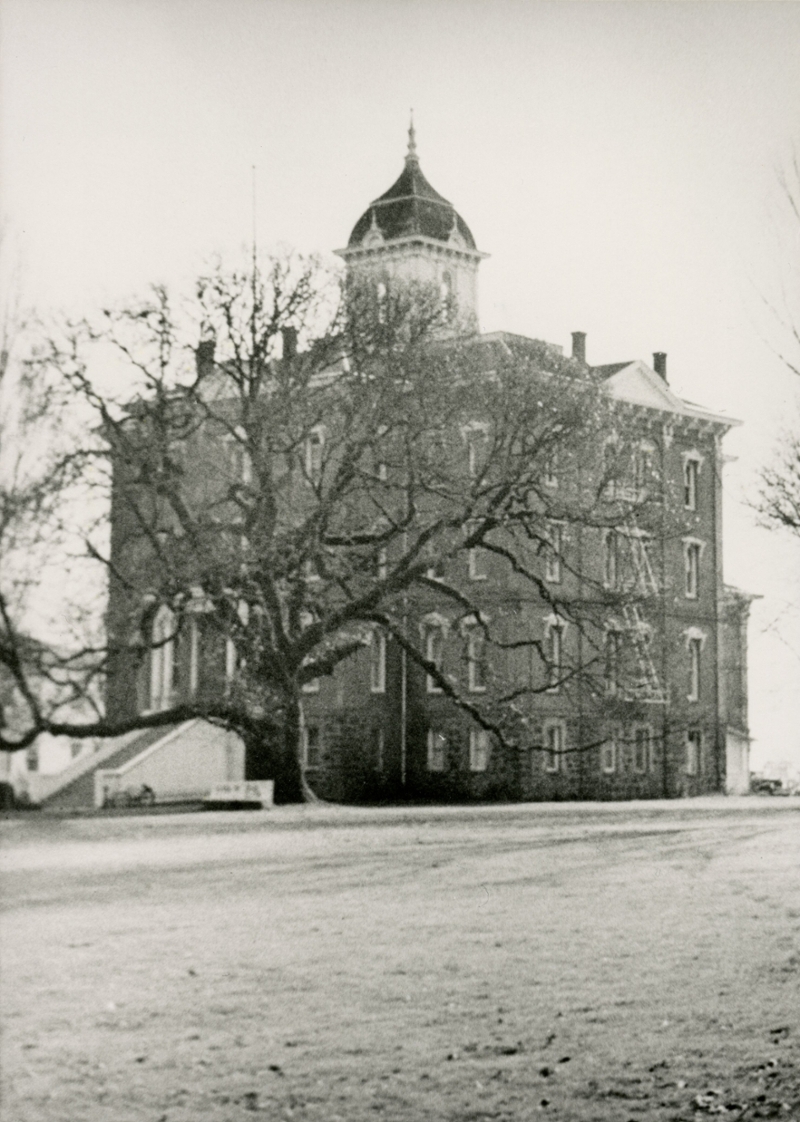 When the majestic tree known as the Old Oak fell in 2008, it was estimated to be 200 to 250 years old. It grew alone, a short distance from Linfield's Oak Grove, and its branches spread wide. The Old Oak was already a mature tree when Pioneer Hall opened in 1882, the first building on the new campus of the then-McMinnville College. Commencements were celebrated for decades near the shade of the Old Oak. It stood over weddings and memorial services. The graceful building and stately tree became the symbols of Linfield College and, now as Linfield University.
Chaucer wrote in 1374, "as an ook cometh of a litel spyr." (Spyr, in this case, means small sapling.) A more modern interpretation, which we hear often in popular culture, is "mighty oaks from little acorns grow." Or, more colloquially, great things can come from modest beginnings. We embrace that metaphor at Linfield, as we do the history and symbolism of the Oak Grove and the Old Oak that long graced its grounds. The Linfield University logo and seal were designed deliberately to evoke those concepts.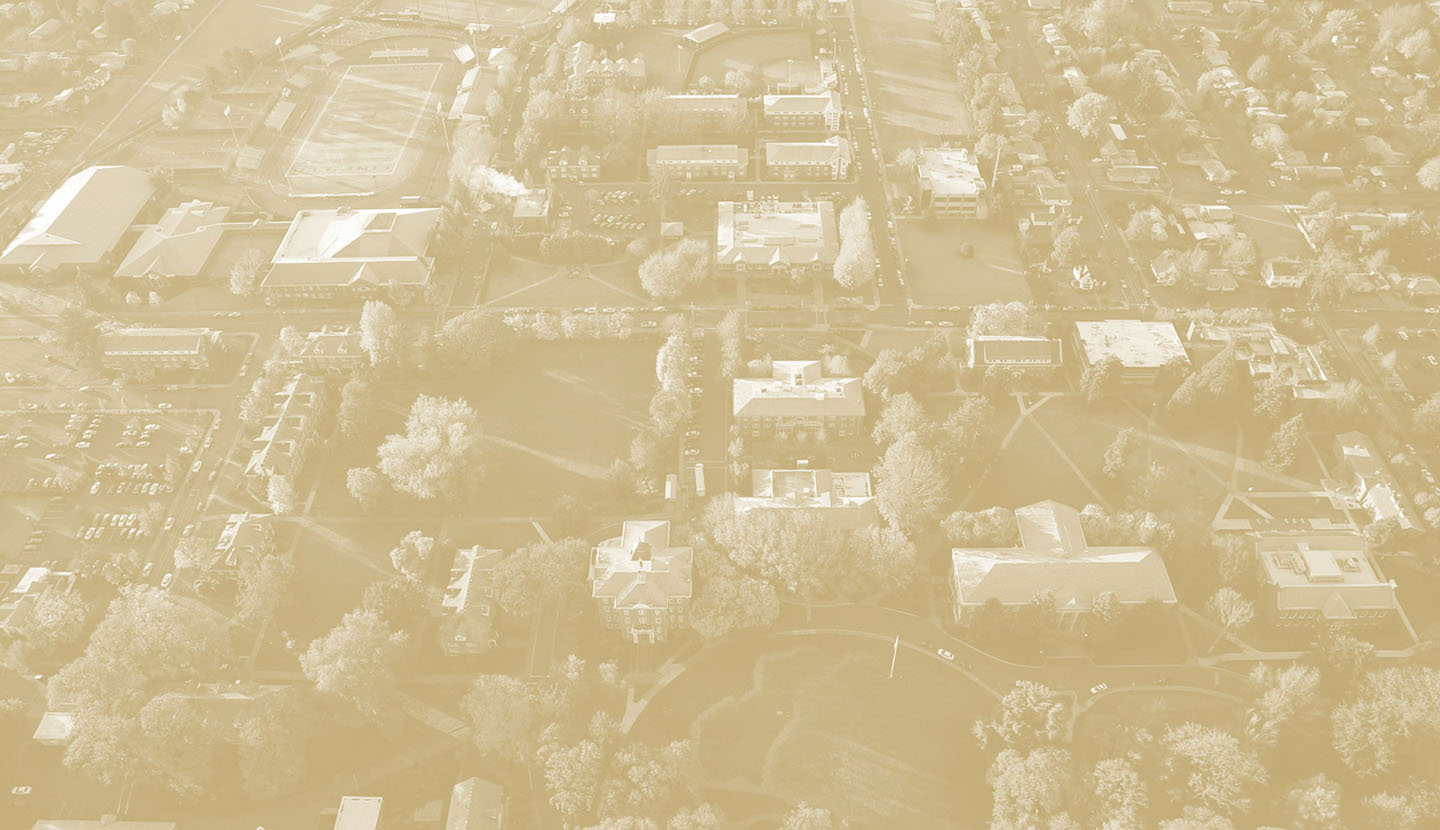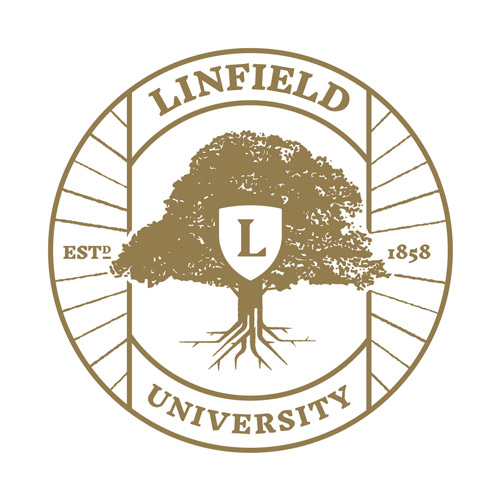 The university seal
The image of the Old Oak graces the Linfield University seal, with three primary root systems beneath it – representing our mission of learning, life and community. Behind the Old Oak are a series of radiating lines. These are intended to convey a sense that higher education, and Linfield in particular, can be a beacon of hope and light for the world.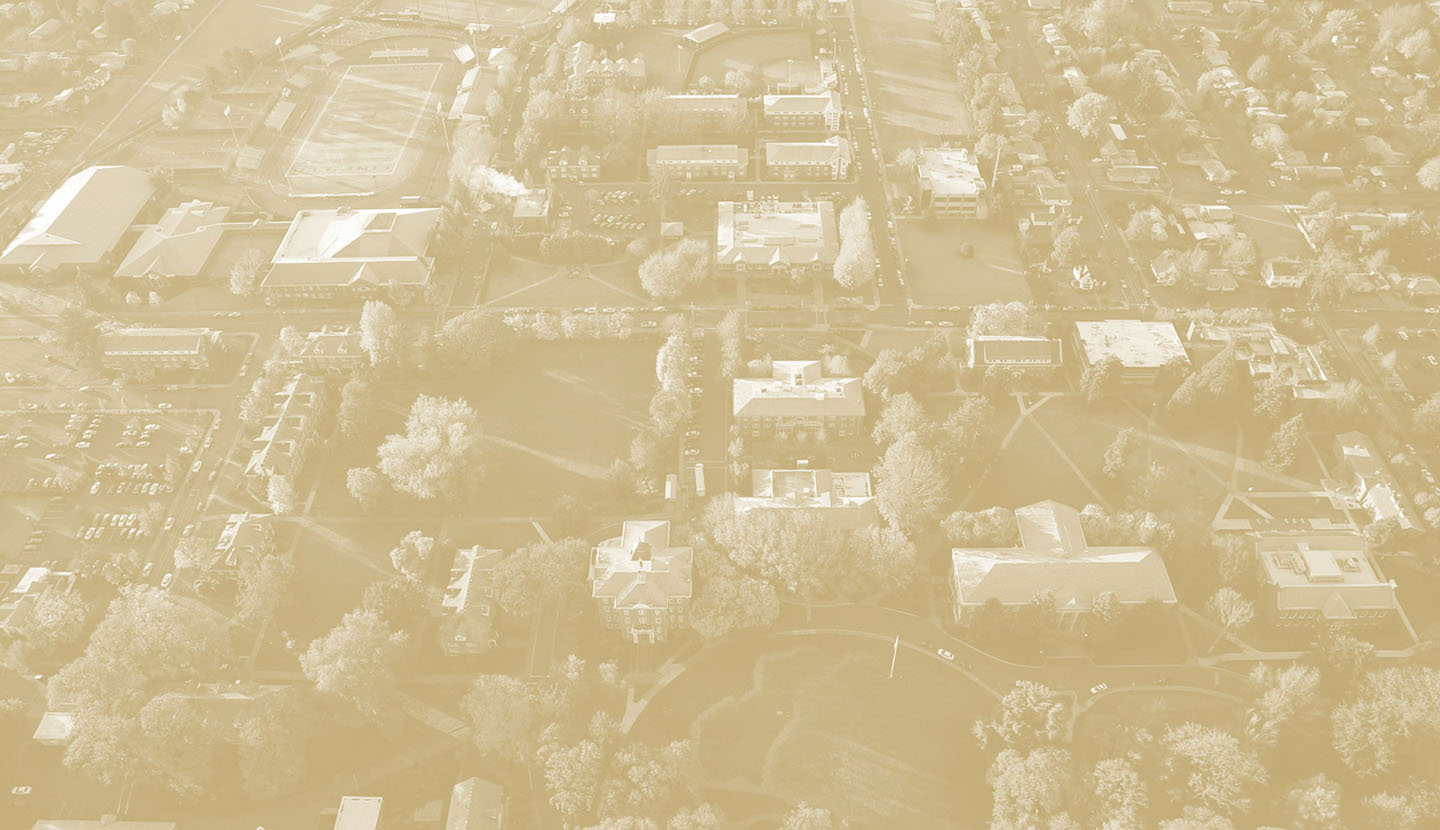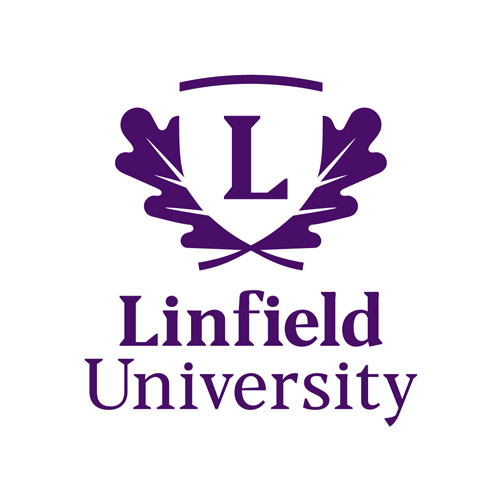 The Linfield logo
The Linfield University logo features an acorn in the center, nestled in oak leaves. Linfield incoming freshmen receive acorns upon arrival, and walk across the Commencement stage four years later in the Oak Grove – against a backdrop made from the wood of the Old Oak itself – and they deposit those acorns back into a bowl for the next generation.
Linfield University
Brand Guidelines
For guidelines on how to use the seal or logo, refer to the Linfield University Brand Guidelines.